Cloud & Security
Cloud & Security

Protecting your company's data and ensuring availability can be costly and time-consuming.
At Aidas, we understand the need for customized office security. Whether your data is hosted on premise, inside a hybrid or cloud environment, or across third party networks, our Corporate Solutions team has the right solution to address external and internal threats, stop unwanted network access and block rapidly evolving online threats, so you can carry out your work and access your data anytime, anywhere.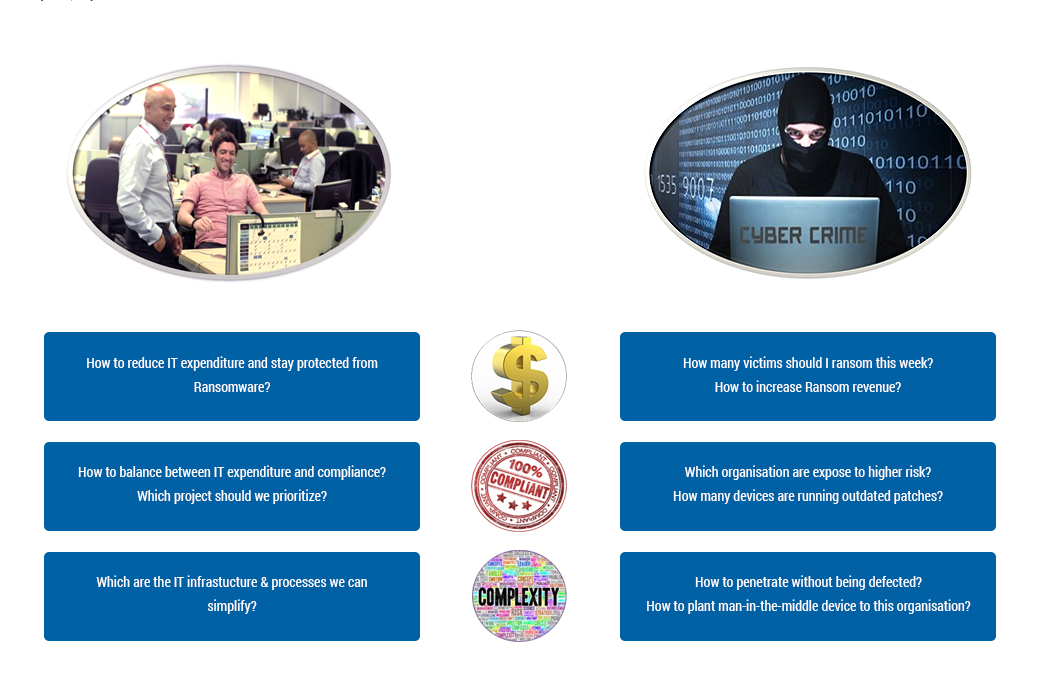 WHERE ARE THE WEAKEST LINKS?

POTENTIAL SECURITY BREACHES
Website Spoofing
Credential theft
Network intrusion
Malware dissemination
Drive-by-Download
Network intrusion
Targeted phishing
Denial of services
Account Hijack
Forgery
Privilege escalation
Data leakage
Data Leakage
IP infringement
Trademark violation
Data misappropriation
Endpoint Security
Protect your users and critical assets with multi-layered security.
We apply this visibility across all your endpoints, mobile, network and cloud servers, to protect you, both on-premises and in the cloud.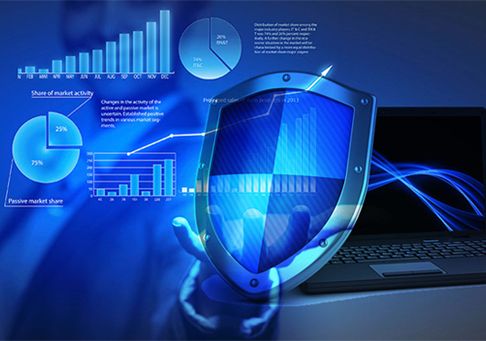 Advanced Machine Learning
Pre-execution detection of new and evolving threats.
Deliver maximum protection at the endpoint with minimal false positives.
Behavioural monitoring to stop spreading of infection.
Memory Exploitation Mitigation
Block zero-day attacks that prey on memory-based vulnerabilities with memory exploit mitigation
This signature-less technology works regardless of the flaw, bug, or vulnerability.
Endpoint Discovery & Recovery
Provide in-depth threat visibility.
Investigate suspicious events that others miss
Quick search for Indicators-of-Compromise
Get granular details of advanced attacks
Auto Quarantine & Remediation Ransonmware
Detect and quarantine the most advanced and evasive ransomware.
Detect and block command and control communications.
Stop data exfiltration and quarantine infected systems.
Automatically recover any encrypted data.
Web & Email Security
Protect your email in the cloud and on-premises.
Email is the lifeblood of your organization, but also the point of entry for targeted attacks. The convenience of Office 365, Gmail and the like increases your vulnerability.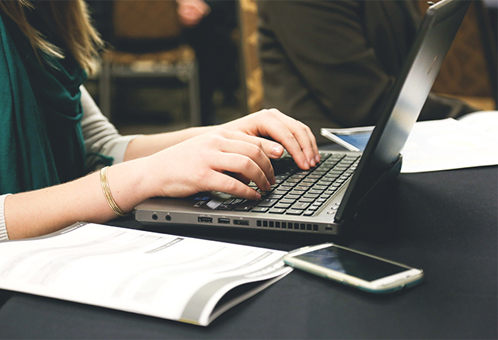 Email Security Cloud
Reject malware, spam, and malicious links with a cloud-based application that integrates with Office 365, Google Apps, and more
Advanced Persistent Threat for Email
Advanced Threat Protection for Email protect against most sophisticated email threats and gain comprehensive insights in advanced email attacks
Messaging Gateway
Defend your email perimeter against spam, malware, and targeted attacks with content filtering, data loss prevention, and encryption.
Phishing Readiness
Improve your employees' recognition and reporting of phishing attacks so they are better equipped as your first line of defense.
Secure Web Gateway
Identifies malicious payloads and controls dangerous content.
Full protection with advanced policy, control, accountability, and performance features.
Network Security
Provide end-to-end security from the enterprise, to the cloud, to your mobile workers' personal devices.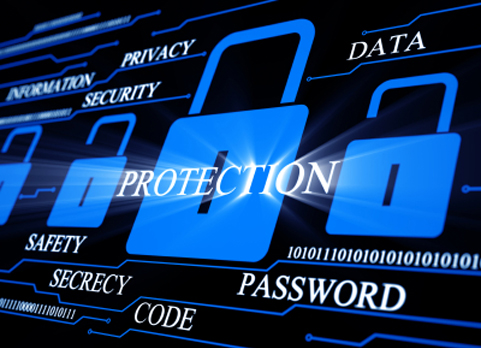 Next Generation Threat Prevention Firewall (NGFW)
Next-generation firewalls are far superior to – and more secure than – traditional firewalls. Having moved beyond port and protocol filtering, today's NGFWs boast safe enablement of applications, classification of traffic, ease of management, fewer rules, lower TCO and, of course, better security. No longer an optional part of security infrastructure, next-generation firewalls are a must-have for today's organizationsWeb & URL Filtering
Integrated IPS
Application Identification
Web & URL Filtering
Granular User Control
Sandbox Anti-malware
Threat Intelligence Feeds
Next Generation Intrusion Prevention System (NGIPS)
Cyber-criminals have become more aggressive over the past years, increasingly targeting corporate assets. Vulnerability disclosures in widely deployed operating systems and applications are a growing problem. Designed to identify and block attacks, a good NGIPS can provide temporary protection from the immediate need to patch vulnerable systems. An NGIPS must catch sophisticated attacks without producing false positives or degrading network performance
Deep packet inspection
Full visibility & awareness
Actively blocking exploit
SSL decryption
Virtual patching
Auto vulnerability remediation
Next Generation Threat Protection (NGTP)
The Next Generation Threat Protection provide organizations of all sizes, from small, medium and large enterprises with comprehensive protection
Multi-layer inspection to uncover unknown threat
Detonates unknown files via sandboxing
Block Zero-day threats
Correlates local and global threat intelligence
Detailed forensics for remediation
Network Access Control (NAC)
Explosive growth in system platforms, IoT devices and mobility requires a new approach to network access control—one that isn't dependent on agent-based security methods
Automatic identify and categorization of endpoint
Monitor any wired or wireless devices
Visibility from one central location
Self-registration for Guest
Policy enforcement without compromising internal network security
Hybrid Cloud Security
Discover, protect, and monitor all critical workloads across public and private clouds, and traditional on-premises data centres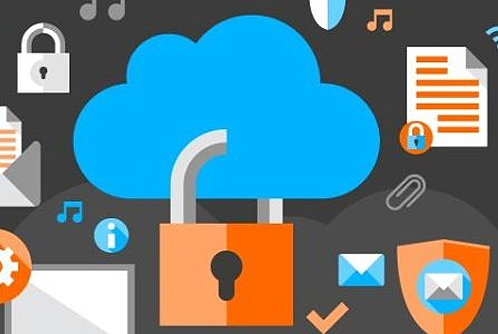 Virtualization Security
Automated security designed for modern data centers using VMware and provides seamless integration with VMware technologies and multilayered protection that can be automated to prevent attacks. And with built-in hybrid cloud security, we're ready for the cloud whenever you are
Data Center Security
Monitor all of your infrastructure, including OpenStack, VMWare environments.
Receive alerts for unexpected changes.
Optimize security performance.
Cloud Security
In the cloud, you can use traditional perimeter security tools, you need security that built for the cloud and wont impact agility. At Aidas we work closely with Amazon Web Services (AWS) and Microsoft Azure to optimize for these environments.
Deep API Integration with AWS and Azure.
Automation templates and deployment scripts.
Multiple host-based security capabilities.
Managed Security Services (MSS)
Looking for flexible and scalable Managed Security Services that meet the fast-changing demands of a modern business?

We have a team of highly experienced consultants who can work with you in building and optimizing the suite of Managed Security Services you need to improve collaboration and business continuity.

Our customized solutions will enable higher levels of availability, security, compliance, performance and reliability within your existing infrastructure. Our systems can also proactively monitor and manage your systems to identify and deal with any unusual activity before it becomes a business problem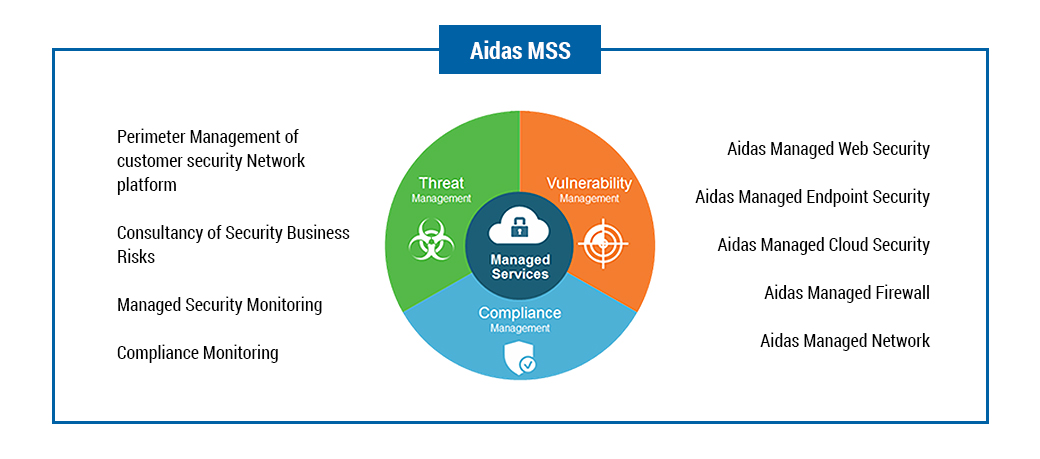 ENJOY MORE THAN PEACE OF MIND WHENE YOU OPT FOR ANY OF OUR MANAGED SECURITY SERVICES TODAY:
Dedicated, cloud and hybrid solutions
Best of the breed technology
End-to-end management capabilities
Operational Excellence
AIDAS MANAGED SECURITY TOTAL DEFENSE LANDSCAPE