Hybrid Cloud Services
hybrid cloud services
Enjoy the Best of Both Worlds
Simple, Scalable and Reliable
Undecided between On-Premise and Cloud? Why not combine both!
Aidas offers a Hybrid Cloud Service that allows you to enjoy the agility and economic benefits of a public cloud with the on-premise control of a private cloud. All you need to do is define what you want to keep on-premise or move to Cloud. Then, simply toggle between your private and public clouds as and when your business requires it.
Hybrid Cloud Benefits
Integrated, optimized solutions for specific purposes
Highly scalable, flexible and future-proof
Open-source computing platform
Reduces overall cost of ownership
Improves cost efficiency
Improves mobile and offsite working
Allows access to documents and applications from anywhere
Rapid provisioning and deployment
Improved security
Hybrid Solutions For Every Workload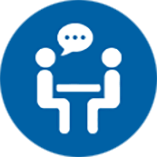 Consultation
Whether your company is a single-product enterprise or a diversified, multi-offering organisation, we have the capability to provide professional consultation on Cloud systems that are customised to your specific requirements. We can offer solutions as standalone options or as part of a maintenance contract that help reduce your overall cost of ownership.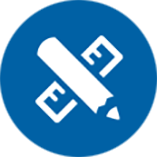 Design
We believe one of the most important elements in a successful solution is the design of the cloud system. We have the experience in designing Hybrid Cloud Solutions for different levels of hybrid infrastructures. From complex enterprise applications, mission-critical deployments, e-commerce sites, high-traffic blogs, database-driven web apps, content management systems, and rich media streaming to systems with seasonal or unpredictable traffic and campaigns, all our systems may be used for storage and data retrieval, and may allow access by multiple users.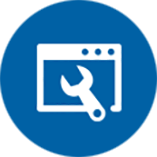 Deploy & Managed
Whatever design your cloud system may be, we have a team of Engineers who can help deploy your Hybrid Cloud and provide post-sales Management and Maintenance services to keep it running optimally.
Define and optimize your hybrid cloud infrastructure with us
Ready to customize your Hybrid Cloud experience? Talk to our specialist now!